Encourage the passion of speech with creativity - "Speech and Skills Training" ended successfully!
A heat wave from the SMART Speech Skills Training Course on October 12th hit! With the active organization of the leaders of various departments, the small partners actively participated. The training venue is located in the coffee shop next to the company. The warm and elegant environment helps the staff to enter the state. The boss is much more sympathetic to the staff. First, come to a cup of coffee to cheer up (there should be applause here), and everyone will respond with full spirit.
This is to take a look at the scene with the little friends, the wonderful highlights of the training!
In-depth interpretation of the elements of the speech, the theory of the first
In the morning, we learned the theoretical knowledge about the speech under the leadership of the training instructor Xu Liang. From the three elements of the speech, how to accurately convey the theme of the speech, to the planning preparation before the speech, and then the ingenious design opening, to make the first voice infect the audience, Every link strikes the pain points of employees' previous speeches. The staff is also very serious to listen to, and take notes at key points, the learning atmosphere is strong. The boss sam also published some of his thoughts on the speech. Behind a speech technique is the combing of ideas and key points, which are deeply rooted in the hearts of the people.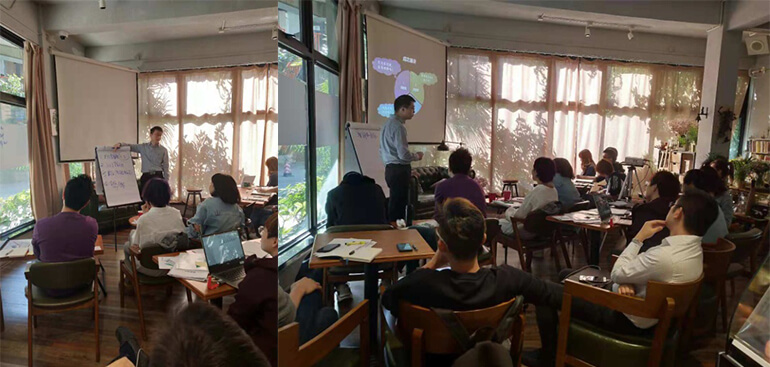 Full of enthusiasm to interpret the drills

After the dry goods are pushed, the afternoon will enter the actual drill. The audience received enthusiasm from the video department, the creative department, and the customer department, and they took the stage to practice and apply theoretical knowledge. I have to boast of the talents of our SMART employees, master the skills and skills in a short training period, and add a lot of color during the speech. Of course, through this training course, we also deeply understand the importance of the speech. Only clear goals and clear ideas can make the speech ideas accurately convey to the audience and avoid the wrong understanding of creative ideas.



Then, in order to strengthen the staff construction, let the employees play the charm in the creative cultivation field, explore their potential and expressive power, and strengthen the team's ability, SMART will continue to carry out various training activities in order to provide customers with more creative solutions. And services, so that more customers can clearly and accurately receive our SMART creative points.